Blazing Technologies Inc.
Our Motto......We get it done...........
Blazing Tech is a company that will take your idea and turn it into a 3D design that can be visualized and scrutinized. We will then take that design and turn it into a working, functioning prototype. From the prototype design, we will manufacture production quality units using American labor, grit and ingenuity.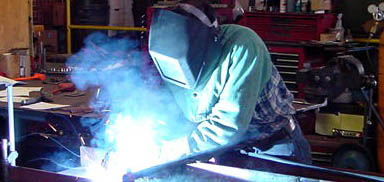 BTI Manufacturing Capabilities
In-house MIG and TIG welding of steel, stainless steel and aluminum. Also milling, turning, bending and powder coating functions are on site. BTI can perform electrical harness assembly and can manufacture its own hydraulic hoses. Learn more ...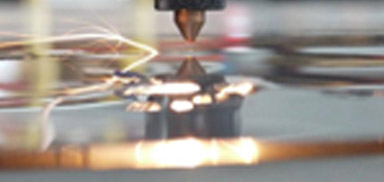 Laser Cutting, Plasma Cutting and Machining Services
Blazing Tech has in-house hi-definition plasma burning capabilities. BTI has a network of friends that support its projects by providing gas burning, high definition gas burning, laser cutting, water jet cutting services. In addition, Blazing Tech uses a number of the machining centers to perform intricate milling, turning, and boring operations. Learn more ...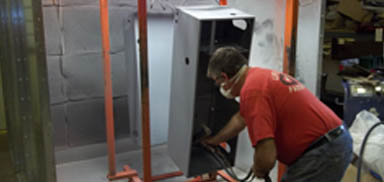 Powder Coating
BTI utilizes a seven stage process to prepare and then powder coat its components. We have reduced overall time of production by through the use of our in-house powder coating services. Learn more ...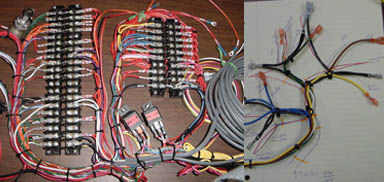 Control Box and Wire Harness Design and Build
Blazing Technologies Inc. can design and build your wire harness for your application. We will design and build a control box or panel to meet your requirments.Learn more ...